A Practitioner is someone who has dedicated his or her life serving others by providing spiritual guidance, wisdom and support for anything that may arise in life. They are trained in a credentialed four-year program where they learn the art and science of spiritual counseling as taught in the philosophy of Science of Mind. They receive a professional license to practice their skills after successfully completing a comprehensive written and oral panel exam, and they are held to high ethical standards which includes maintaining confidentiality with their clients.
Practitioners are called "practitioners" because they are committed to practicing the principles of Science of Mind by engaging in daily spiritual practices, living a mindful life, and continually expanding their own consciousness.
The work of the Practitioner is done in the field of consciousness. Science of Mind teaches that our life is an out-picturing of our beliefs, and the Practitioner is skilled at uncovering those hidden beliefs that stand in the way of our living a healthy, joyful, and prosperous life. Their primary tool is Spiritual Mind Treatment which is a form of affirmative prayer. The purpose of Spiritual Mind Treatment is to move energy for a specific purpose, which is done through the consciousness of the Practitioner. Current findings in Quantum physics support the validity of Spiritual Mind Treatment.
One of the basic tenets of Quantum physics is that physical reality is a derivative of consciousness. The famous "Double Slit" experiment in which sub-atomic particles changed when an observer was present suggests that our consciousness impacts matter. This phenomenon gave rise to the concept of the Quantum Field. The theory is that the entire universe is an unlimited field of unformed energy that responds to our consciousness; therefore, it is our consciousness that brings forth our physical reality. This is the science behind the work of the Practitioner.
Practitioners provide guidance through spiritual principles that awaken people to see the Truth about themselves – that they are pure, Divine, unlimited energy and have the power to create anything they would like to experience.
Practitioners see people beyond their history, habits and stories and recognize the divine nature of their soul. When we know who we are, old limiting beliefs fall away, and nothing can stop us from expanding our life to be whatever we would like it to be.
No matter what a person's faith tradition, a Practitioner can be of service. Science of Mind honors all religions as different pathways to the same experience of a higher power. Practitioners know how to speak the universal language of Spirit so that their guidance can be understood by anyone who comes to see them.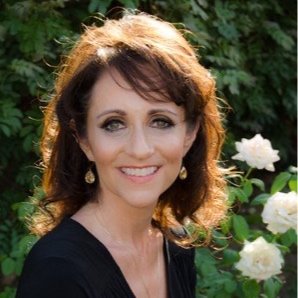 Rev. Dale Olansky
Rev. Dale Olansky is a licensed minister through Emerson Theological Institute and currently serves as Lead Practitioner at Spiritual Center of the Desert in Palm Desert, California. She teaches classes and co-facilitates Spirit of Women. Rev. Dale has built her own spiritual counseling practice and works with individuals and couples and leads women's retreats. She is a published author, and her inspirational book, "Fear to Faith: A Daily Guide to Finding Solace in an Uncertain World" can be purchased through Amazon. Rev. Dale can be reached at revdaleo@gmail.com.